Storyteller's Night - The Band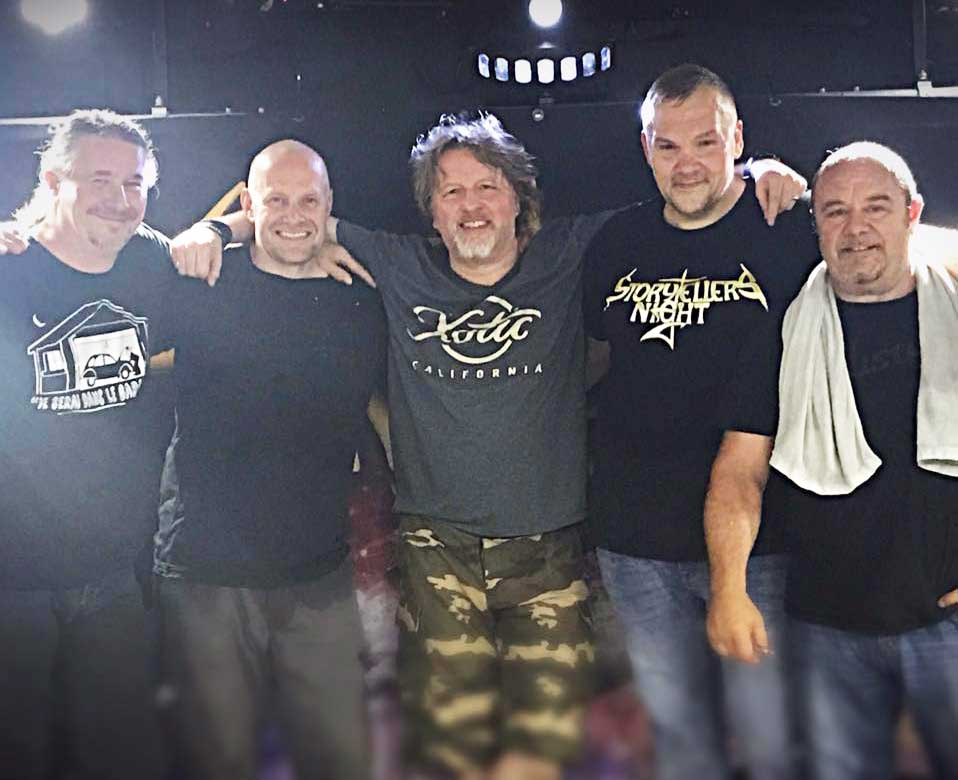 Graham Beales - Vocals
Vince O'Regan - Guitar
Irvin Parratt - Keyboards
Pete Betts - Bass Guitar
Bob Pears - Drums
This line-up can is also in the process of recording original material under the name 'Escape'. Check out their Facebook Page.
Graham Beales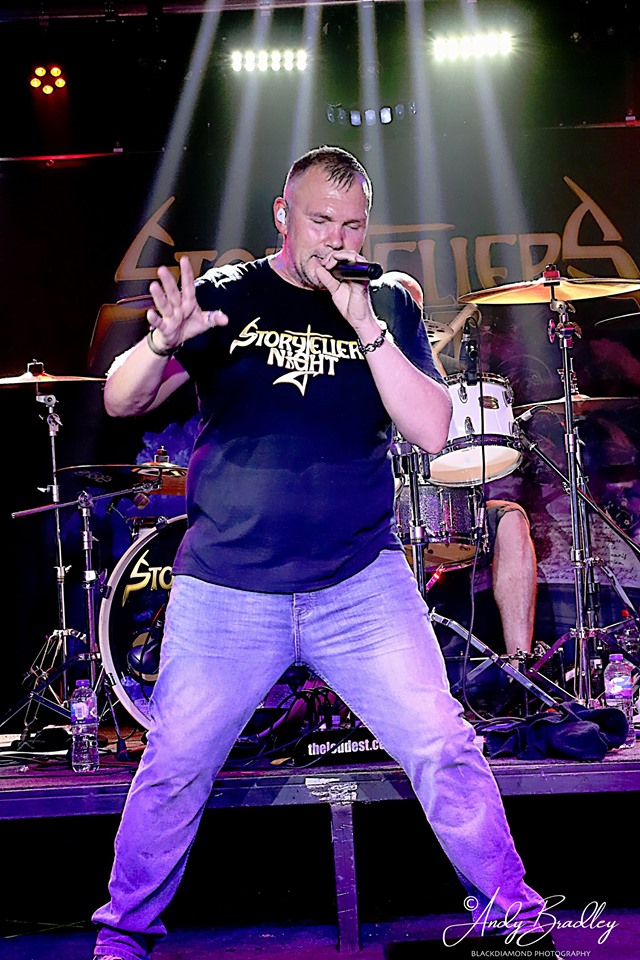 Graham Beales
Graham started out playing the drums at the age of 13 and joined his first 'club' band at the age of 14. After a spell of singing and drumming in bands he became a frustrated frontman and left the drum seat behind to become the vocalist, fronting his first band at 22.
Various bands followed, which included time living in Nottingham and West Germany and playing for the Armed Forces. Graham moved back to Leeds in 1989 and has continued to play the 'Club Scene' in various guises up to and including present day.
In 2014 and in a change of direction, Graham went back to his 'Live Band' forming 'Black Tiger' and most recently 'L.T.D.' (Living The Dream) a Classic Rock Band which continues to rock the 'Pub Scene' with their own unique blend of classic rock anthems.
Vince O'Regan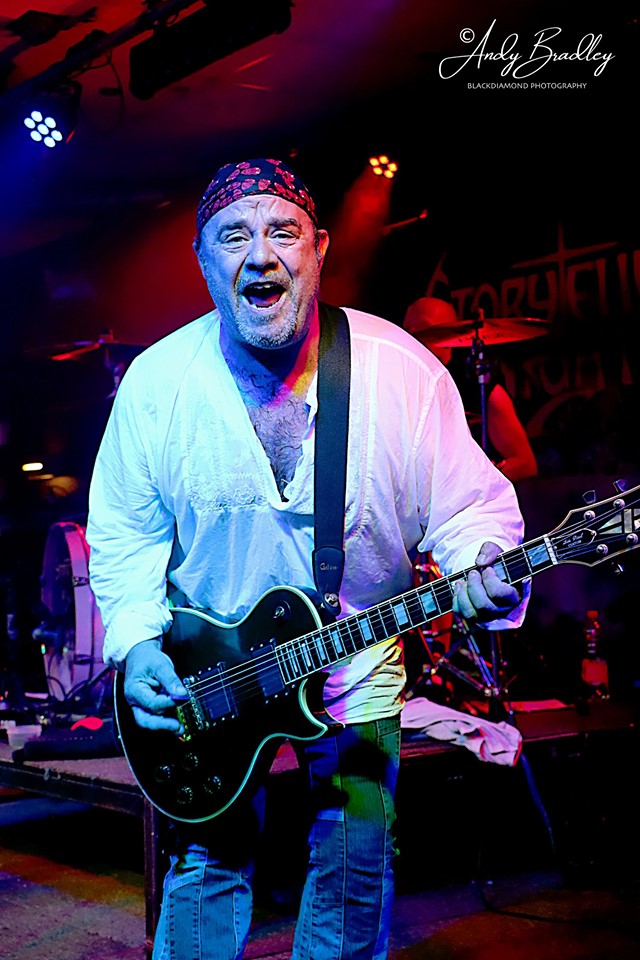 Vince O'Regan
Vince is well known on the AOR live circuit including being Bob Catley's guitarist for over 9 years and playing on countless UK & European solo tours.
Vince has played on over 45 albums inclusing Bob Catley solo albums 'When Empires Burn', 'Spirit of Man' and Paul Hodson's solo album 'This Strange World'.
You can also catch Vince with recently reformed Classic AOR rockers 'Pulse' who have recently completed album no.3,'Broken Land'.
Irvin Parratt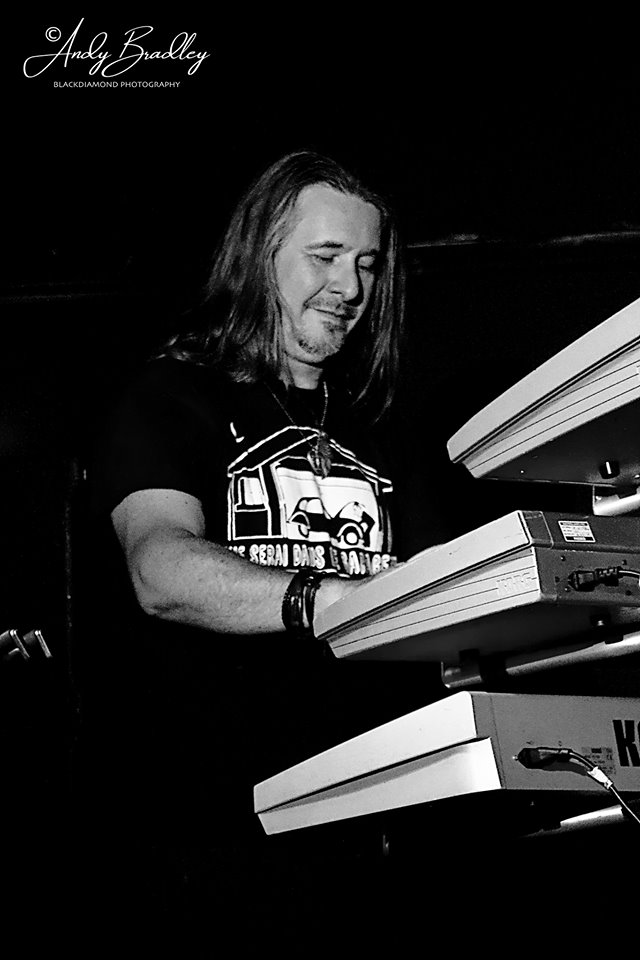 Irvin Parratt
During a career spanning 35 years Irvin has had the good fortune to play and record with some wonderfully talented people and be linked to some awesome bands including:-
Krakatoa
Lost Weekend
Bob Catley (solo project)
IQ
Arabia
Legion
Escape
Rage of Angels
Blood Red Saints
Kevin Chalfant
Blanc Faces
Stan Bush (Transformers king...!)
Pulse
Irvin is super excited to be involved with the Storyteller's Night project as he has a real affinity with Magnum being good friends with some of the current Magnum line-up. "I can't wait to see you at the gigs..."
Pete Betts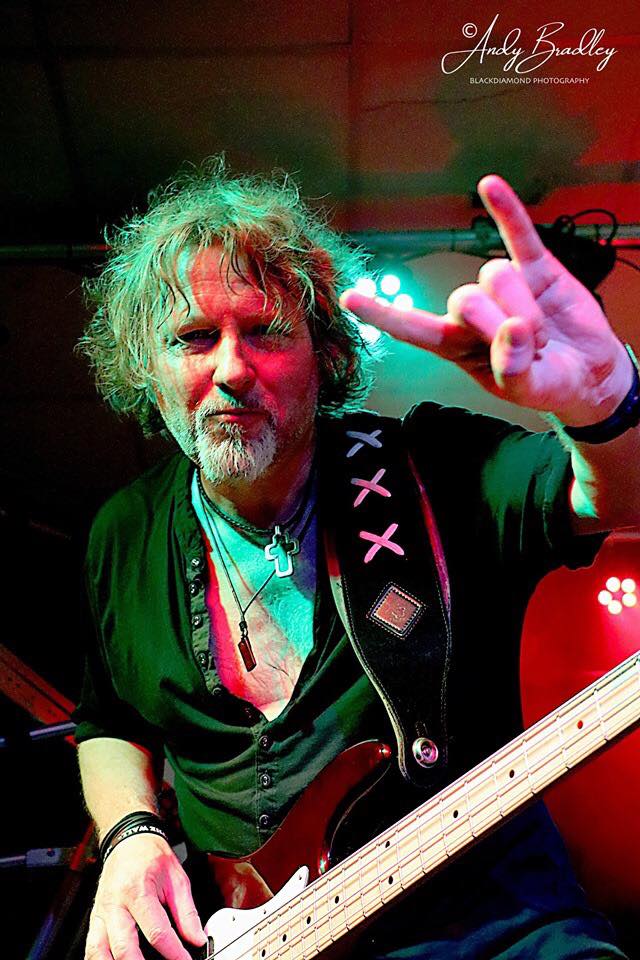 Pete Betts
Pete first picked up a bass at the age of 14, inspired by the likes of Bad Company & Led Zeppelin, playing his first gig when he was just 16 years old. Not too long after that he moved down to his native London, playing with a variety of bands in both the capital and the North. Eventually he headed back North full time, joining a band called 'Meanstreak' and playing up and down the country on the 1980's rock club circuit.
Fast forward several years and Pete ended up doing a stint playing the clubs and festivals on the national blues circuit with the 'Paddy Maguire Band' and later 'Rhythm Zoo'. He was also regularly gigging with a number of local rock bands including 'Spank The Monkey' and 'Balls To The Wall' amongst many others and eventually crossing paths with Graham and Bob whilst watching 'Black Tiger'. This lead to an intriguing invitation to join the Storyteller's Night project.
Bob Pears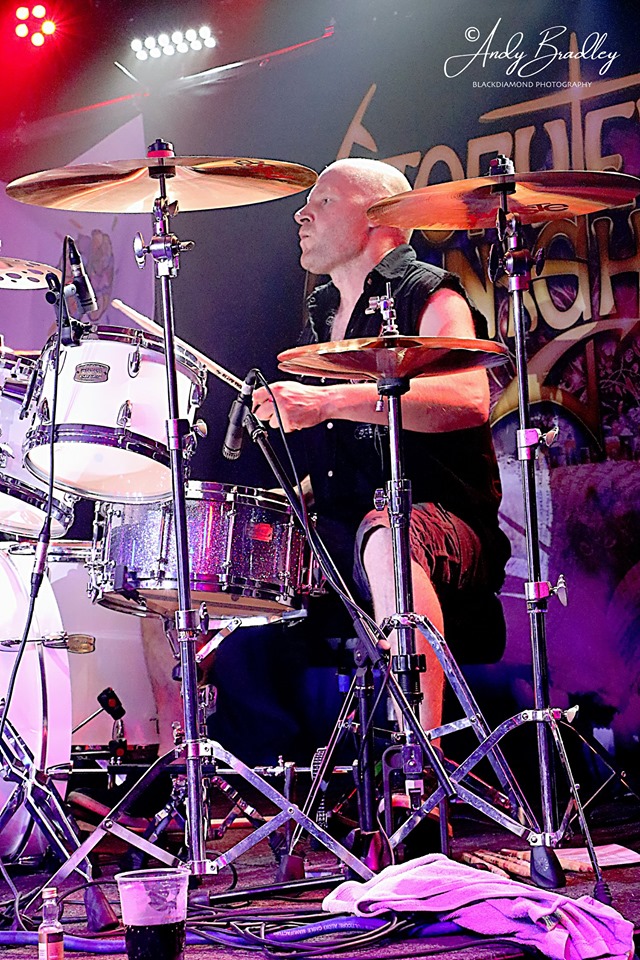 Bob Pears
Bob started playing the drums at the age of 17 when after exhaustive pressure from his brother, he auditioned for his first band 'Under Lock & Key' whilst their existing drummer went to the toilet. 'Under Lock & Key' played a mixture of covers and original material and quickly gained a good reputation touring the UK, supporting a variety of big name bands and featuring on the BBC Radio One Rock Show. When 'Under Lock & Key' eventually split, Bob continued to play in various 'Pub' bands including lengthy spells with 'Redhouse', 'Rockweiler' and 'Roadkill' before joining Graham in founding 'Black Tiger' in 2014. Bob continues to play the pub scene alongside Graham in their current outfit L.T.D.
Being heavily influenced by Magnum drummer 'Mickey Barker', Storyteller's Night sees a natural step forward in Bob's playing career.